More about "The Cigar Factory"
Michele Moore's acclaimed novel The Cigar Factory was inspired by interviews with her own family. Moore has written a theatrical performance "Sounds of the Cigar Factory," based on her Part One of her novel and she directed its original performance in the Eastside neighborhood where the novel is set. "Sounds of the Cigar Factory" went on to be a sold out surprise hit at Charleston's Piccolo Spoleto Festival, where it was performed at the Footlight Players Theatre.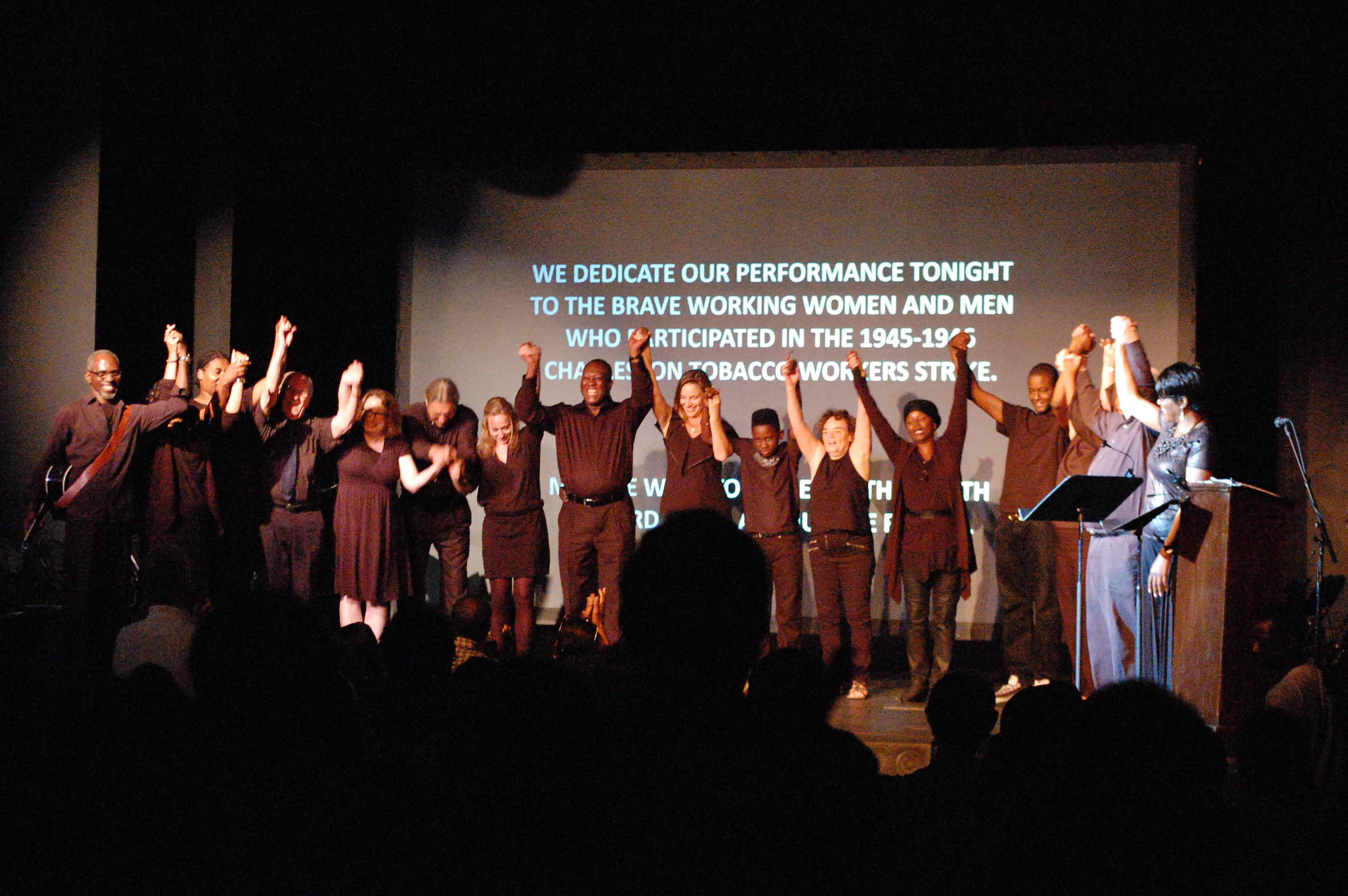 What others are saying about "The Cigar Factory"
"[Michele Moore] has given birth to a literary vision of Charleston that has never seen the light of day so brightly before." — Pat Conroy
"Strikes gold. High-quality historical fiction." — Kirkus
"A musical prose-poem. Important." — Will Patton
"The poetry of street lingo quickly shines through. A social novel, worthy of comparison to Zola or John Dos Passos."  — Wilmington N.C. Star News
"Compelling. From the Gullah language spoken by both white and black, to shared food ways, religious practices, and folk beliefs, The Cigar Factory showcases West African presence. Marvel at the stories and all you will learn."— Ron Daise, author, cultural preservationist, and past chair of the Gullah Geechee Cultural Heritage Corridor Commission
Where to find "The Cigar Factory"
The Cigar Factory is available in a number of forms (audio, hardcover and paperback).
Find The Cigar Factory at…
Your favorite indie bookseller
or on…
or on…